Pink Cherry Canada: Additional 33% Off 8 Select Brands (NSFW)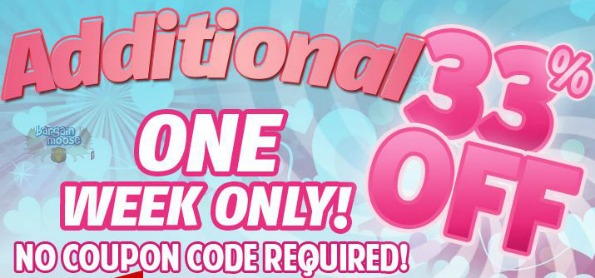 Pink Cherry Canada has discounted several brands an additional 33% off. Remember you can also team this promotion up with our exclusive 15% off Pink Cherry coupon code for some extraordinary pricing!
The following brands have been discounted by that extra 33%:
There are eight great brands to choose from!
I want this Muse Massager Vibe in Black from NS Novelties which is not only $59.99 (originally $99.99). With an extra 15% off the vibe comes to just $50.99! It looks so cute, just like a rabbit!
I just got in a shipment from the lovely people at Pink Cherry and haven't had any time to test anything for reviews yet. But I was pretty pleased to see a bonus gift included: a cute little safe sex kit including a condom and some lube. I love that this company is promoting safe sex!
Remember: If you spend over $100 you also get a free Vibro-pod, which is a bullet-type toy that works with your music player to vibrate to the music.
Shipping is free on orders over $49
Expiry: 13th February 2013