Picaboo Coupon Code (U.S.): Discounted Books & Unlimited Pages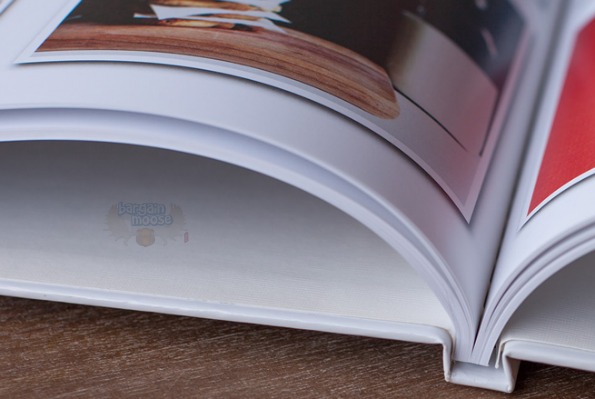 Picaboo is now selling 11" x 9" photo books for only $30 each. That is a good deal by itself, but they have sweetened the offer by giving buyers unlimited pages in their books. You can also purchase a 14" x 11" photo book for $40 and also get unlimited pages.
Click here to purchase your photo book @ Picaboo.com now
Coupon Code: UNLIMITED
Discount: Up to $150 savings
Expiry: 4th August 2014
This coupon code excludes soft cover photo books, Lay-Flat Pages, Prestige Books, and Seamless Lay-Flat Books. The extra pages must be regular pages, nothing fancy.
How Much You Are Saving on the 11x9:
The 11 x 9" photo book from Picaboo regularly costs $45, so you are saving $15 off the original book price. The real savings comes with the unlimited page count. An 11 x 9" classic hardcover only comes with 20 pages. After that, pages are $1 each with a maximum of 160 pages. If we calculate that out, you can get $140 worth of pages for free with this coupon code. In total, you are saving $155.
How Much You Are Saving on the 14x11:
The 14" x 11" photo book retails for $65, so you will save $25 off the book's regular retail price. Again, the real savings comes with the extra pages. For this size of book, extra pages cost $1.50 each. You can have a total of 160 pages per book (and the book comes with 20) so you are saving $210 if you max out your page count. Add on the book savings and in total you are saving $235.
This is sheer awesomeness and I only wish I had a big vacation planned that would do a book of this size justice. Just to give you reference, all my photo books have been over 60 pages with most of them hovering around the 90-page mark. The only reason the page count is so low, is that pages cost extra money and vouchers never cover that cost. If I had an unlimited page budget, I would max out my page count in a hurry. I am positively drooling over this voucher and considering re-doing one of my vacation books in a thicker book.
The only downside of this offer is that it expires in one week! That is not much time to put together an amazing photo book, but it can be done.
Shipping prices vary, see their website for details. Duties may apply, but so far we have not heard of them hitting Canadians.
If you are looking for more Picaboo coupons, you will find them posted up on the Bargainmoose coupon forum.