Parasuco Jeans Canada: Additional 20% Off Sale Items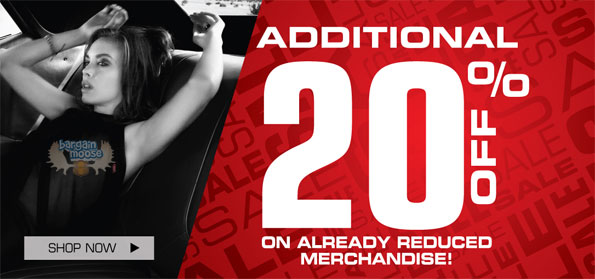 Are you a fan of Parasuco and sales on sales? Then it's your lucky day, because Parasuco has currently reduced all of their sale merchandise by an additional 20%!
Did you know that Parasuco has been around for over 30 years, though it was originally known as Santana Jeans? They have definitely come a long way since then, but there is no denying the stylishness and quality behind their clothes. Their current sale on a sale definitely makes it that much more worth it to take advantage of, especially since some of the following reductions are available:
Anything with down always immediately catches my attention because as someone who gets cold to the point of shaking easily, I definitely find that down-filled products simply provide more warmth. That men's reversible jacket mentioned above actually comes in a variety of colors such as black, orange, and yellow along with three different shades of blue, and is filled with 80% feathers and 20% down. Even cooler for that price is the fact that it's reversible and can easily be folded into a mini-bag that comes with it.
Although shipping is usually only free on purchases over $150, it's actually currently absolutely free but only for a limited time (thanks David!). If the shipping minimum happens to expire before the sale does, then asking a friend to shop with you or perhaps even adding an item or two from the accessories section may be a great idea. In fact, this cute 8CABLEH knitted hat is also currently on sale for $19.98 (reg. $35).
(Expiry: Unknown)