Old Navy: Up to 80% Off Clearance In-Stores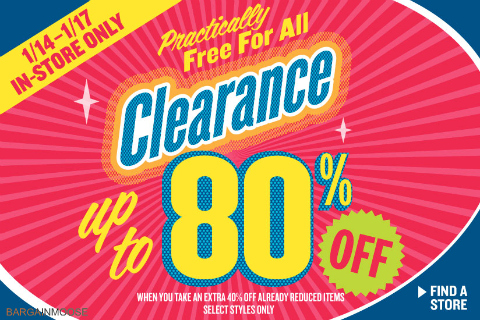 Old Navy is offering an extra 40% off all clearance, which translates to up to 80% off all clearance in stores. This only runs this weekend through Monday.
Being as this is an in-store deal I really can't give you an examples of the deals. All I know is that usually at my local Old Navy they have a huge section of women's clearance and a meagre men's clearance section. This was noted by my husband, who shops their while I do not. Have you noticed this trend at your local stores?
If you can't get in store to check out this deal you might want to pop on the website to check out the sale that is going on, and the active wear discounts (starting at $15).