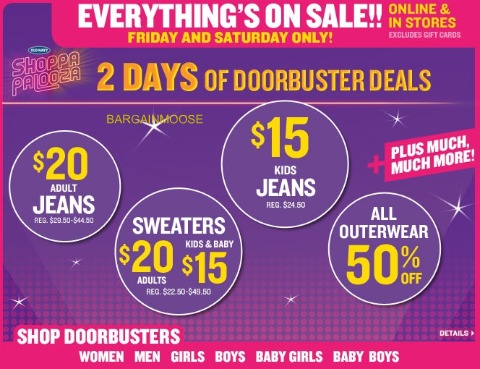 Usually Anna takes care of Old Navy deals, so this is a bit late. Old Navy is really sporting some great discounts and you should check it out.
You can get deals like these:
$20 Adult Jeans
$15 Kid Jeans
All outerwear 50% Off  <- sweet!
$20 adult sweaters
$15 kid sweaters
You can check out their doorbusters HERE. These deals expire November 27 at around midnight.