Between the 23rd of June and the 1st of July 2010, Old Navy has a load of summer "Canadeals"!!!
I don't usually do this, but I am going to paste the whole image in here for you to see: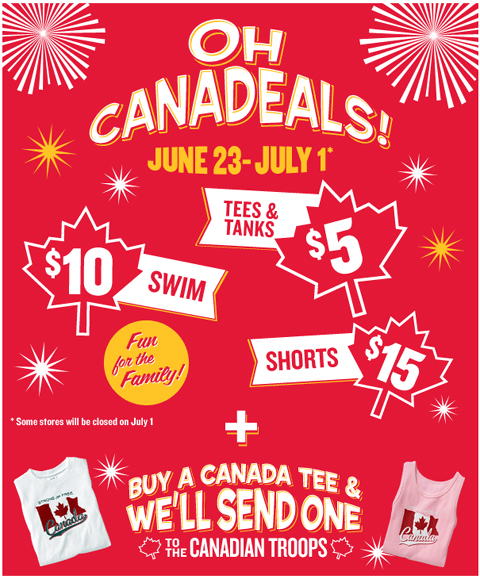 (Click for larger)
They are offering tees and tanks for only $5, swimwear from $10, and shorts from $15. They also say that if you buy a Canada tee, they will send one to the Canadian troops as well.
Don't forget to go to the Barker's Bones page on Facebook, where you should grab a coupon for at least $5 off $50, if not more.