Old Navy Canada: Men's Active Compressions Shorts Only $4 (EXPIRED)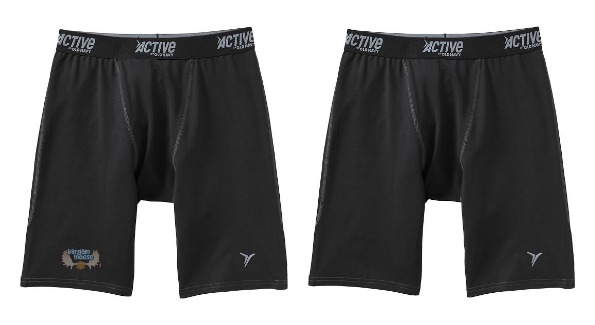 Old Navy has a fantastic deal on men's active compression shorts. Regularly $16.94, you can get them for only $4.24 right now.
Being that I'm a lady, I had no idea what active compression shorts were good for. I have been schooled. I won't get into it with you, but basically, I believe it helps to keep "things" in place, and keep that area dry and happy. I'm sure it would be most uncomfortable to work out and get sweaty or chafed in that area, so why not spend $4 to stop this from happening?
When you click the link above, you'll see the shorts are $4.99, but add the coupon ONSHOP to get another 15% off, bringing your total down to $4.24. This coupon expires today, so don't wait to use it.
It looks like the size small is already sold out, but if you are medium, large or extra large - good for you - you are in luck!
You might be thinking that anything that only costs $4 could not be worth it to buy, but these shorts have amazing reviews and a rating of 4.9 stars out of 5, which is pretty spectacular.
Some of the reviewers don't just use these for working out, but also for everyday. The reviewers also note that these fit great on larger or taller men, who may have trouble finding shorts like these. But, the smaller guys love them too:
I'm really pleased with the compression shorts. Fit is perfect and the look is flattering. As a 155 lbs guy the size small is just as I expected. Wore them tonite to a spinning class at the gym and got several positive comments. Home delivery was smooth and fast. I am a very happy camper!
While Old Navy has free shipping on orders over $50, you won't want to just buy these shorts, as the shipping fee is $7.50. Your options are to stock up and get more than 10 pairs, which, if you love them, could be well worth it. Or, you could see what else Old Navy has to offer to get you up to $50, including taking a look at their current 50% off sale. You could also check out what The Gap has to offer, as they combine their carts and you can use your purchases there to get you to $50 total.
(expiry: unknown)