Old Navy Canada: Girls Jeans Just $10 & Adult Jeans $15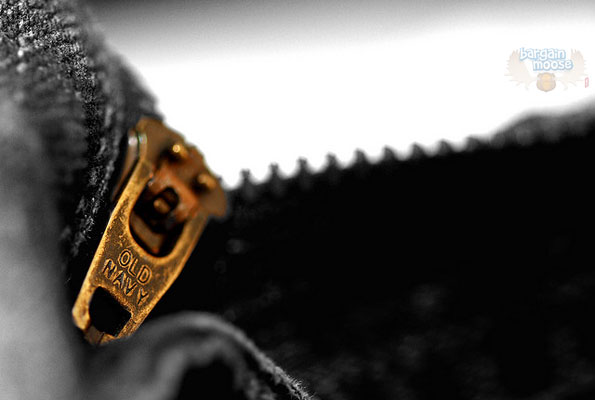 Jeans, jeans and more jeans! Old Navy has discounted girls' jeans to just $10 and womens' jeans to $15 or more.
I went jeans shopping recently and was absolutely appalled at the prices. Paying $100 or more for jeans is just not my cup of tea, especially since I'm currently trying to lose weight and would hate to "waste" money on an expensive pair, only to swim in them in a couple of months!
There are plenty of great picks available for either girls or women, although keep in mind that there are also some jeans that are slightly higher than just $10 or $15.
Girls
A classic pair of black skinny jeans is absolutely essential for any wardrobe and the great part about those is that they have an overwhelming amount of 270 ratings with a general consensus of 4.3/5 stars... wowza! Here's what one reviewer had to say about them:
My daughter's new favourite jeans! These fit well, are comfortable, and wash well, too, with no shrinkage. To keep fading to a minimum, I don't over wash, and use cold water and low heat for drying, when necessary. Great price on sale!
If my little girl was old enough, I would definitely get her these as you certainly can't go wrong paying just $10 for a pair of jeans originally priced at $24.50.
There are plenty more styles available like the dark-wash skinny jeans, the distressed super-skinny jeans, the two-tone stitch boot-cut jeans, etc.
Women
I am super tempted to get the flirt skinny jeans, now just $15. Regularly priced at $39.50, they're 85% cotton and have over 650 ratings with 4/5 stars! They're made of a smooth, stretchy denim and sit slightly below the waist. Here's a review:
I love these jeans so much I bought 3 pairs in different shades. They fit my hourglass figure the best. I'm 5'3 and 150 pounds. I buy size 10 Short. Best fit ever.
Multiple other $15 styles are also available in the womens' section, along with pricier options.
Shipping
As usual, shipping is free on orders over $50, but the great part about Old Navy's site is that there is just one shopping cart for all of Gap's brands, including the other two: Banana Republic and Gap itself. Make sure to check out the Banana Republic side today only on February 17th because you can use the coupon code: BRWARM40 to get a 40% discount on any purchase.
(Image Credit: RenaudPhoto)
(Expiry: Unknown)