Mexx Coupon Code: Extra 50% Off Discounted Clothing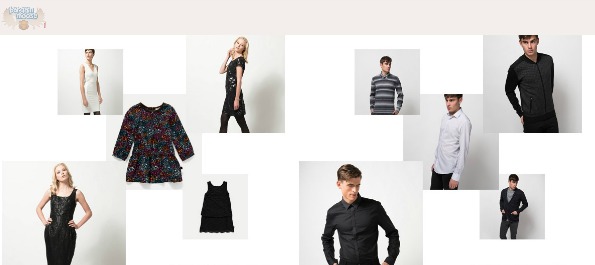 Receive an extra 50% off discounted clothing with Mexx Canada's newest coupon code.
Click here to shop the outlet @ Mexx Canada now
Coupon Code: GETADDITIONAL50DEC
Discount: 50% Off
Expiry: Unknown
Upon first peak into the outlet section, you may be disheartened; it does not exactly look like the sale items are discounted by very much to begin with. However, that is why we are bargain hunters my dear Moosers! There are indeed some deals to be had if you just paw through enough pages of clothing.
My pick of the litter would be this V-Neck Bodycon dress in white. It is structured with mesh fabric cut outs for a beautiful silhouette. The dress is still available in sizes small and extra-small. Originally $130, the bodycon is on sale for $59.99. After coupon code, you will pay just $29.99 for this beautiful dress. You save $100 on this item alone!
I have two other suggestions from the women's section. First, the Edgy Printed Maxi Dress is on sale from $130 down to $99.99. After coupon code, pick up this dress for just $49.95. Five sizes are still available so there is a greater chance that this dress will be in your size than the dress above. If you need shorts, then you might also want to check out the Bleached Denim Shorts that will cost $25.95 after coupon code, originally $79.95.
The men's section is not quite as promising. You can find a bunch of men's Essential Round Neck cotton T-Shirts for just $14.95 after coupon code, originally $35.95. With five colours to choose from and multiple sizes still in stock, these make a good buy for your basic wardrobe.
In the children's section, these tank tops are just such a good deal for Mexx brand clothing. Originally $14.95 each, they are now on sale for $8.99. That means you are only paying $4.49 per shirt after coupon. The white and the pink version have a different graphic than the yellow and the blue versions.
While there are some rather sad looking sale prices in the outlet section, there are still some great deals to be found. The 50% off coupon code will make almost anything a decent enough sale, but you know how much we love steep discounts. ;)
Receive free shipping on orders of $75 or more. Orders under $75 will incur an $8 shipping charge.