Mexx Canada Promo Code: Extra 40% Off Sale Items + 30% Off Regular Prices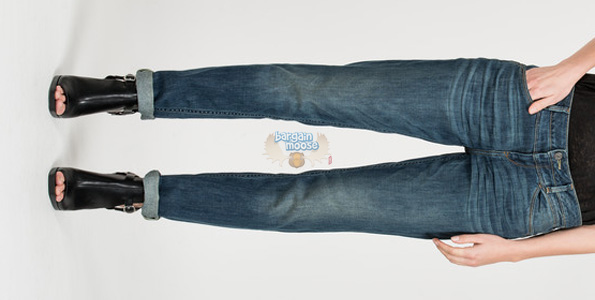 Mid-way into the month, Mexx is inviting everyone to jump into June with a brand new promotion code for an additional 40% off all sale items, along with 30% off regularly-priced merchandise.
Click here to shop @ Mexx.ca now
Coupon Code: JUMPINTOJUNE
Discount: extra 40% off sale items & 30% off regular prices
Expires: 18th June 2014
I love shopping at the mall as much as the next girl but I also much prefer sales on sales, which typically can only happen online. But the thing that you need to be aware of with those is that although some stores advertise an extra 40% off, at checkout the discount is only applied on the original (regular price). I'm happy to report, however, that Mexx's promotion code actually does apply to the sale price. Take for instance the denim dressy dark wash skinny jeans: they were originally priced at $89.95, are now on sale for $79.99 and come down to $47.99 with the Mexx promotion code. These are the perfect summer jean as they can be dressed up or down in any way you want and since they're dark, they can also be worn either during the day with a lighter top or during the evening with just about any dressy top.
Although I'll admit that my go-to jean is typically of the tighter variety,I have to admit that I typically have trouble fitting into skinny jeans because my calves aren't skinny enough to fit into most styles and so, the boyfriend denim also really caught my eye. They come down to just $41.99 from their sale price of $69.99 (reg. $89.95) and surprisingly, they are actually mad of 91% cotton.
Personally with promotions like these, I tend to only stick to viewing the sale section and won't even venture into checking out the regularly-priced merchandise, but considering the code brings all regular styles down by as much as 30%, then it definitely makes it worth it. I'm picky when it comes to shopping for shirts for my hubby, but I actually really like this retro graphic t-shirt in purple --or should I say, vibrant grape--, especially since you can get it for just $25.16 (reg. $35.95).
Shipping is free on orders over $75.