Mexx Canada: Pre-Boxing Day Sale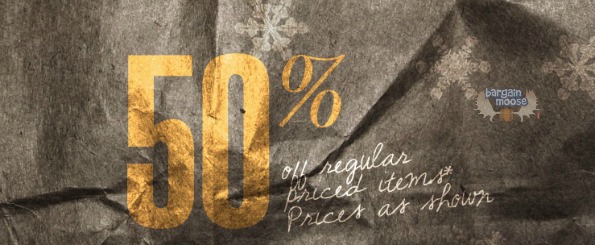 Get 50% off all regular-priced items at Mexx until December 24th in stores and December 25th online - the pre-Boxing Day sale.
Check out these Mexx pants, regularly $110.90, now $55.95. With a flared bottom and fitted waist, they look great as part of a casual work or play outfit.
I am in love with this gorgeous blouse! In metal colour with a shimmering design, this flowing top would look great on any figure. Regularly $99.90, get it for only $49.95.
These dark wash denim jeans for him are classic and stylish. He can pair them with a sweater, fitted tee or a button-up shirt. These are versatile jeans. Only $39.95, regularly $79.90.
This chunky knit button-up sweater is incredibly cute for your little man. With little pockets and the Mexx insignia, he will be stylish, warm and comfy. Only $22.49, regularly $44.99.
Shipping is free on orders over $75.
Expiry: 25th December 2012