Mexx Canada Coupon Code: $30 Off Orders $100+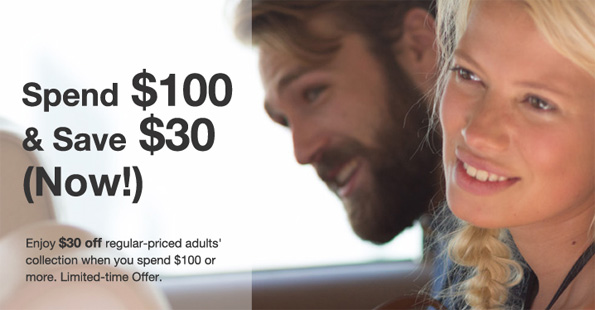 Mexx Canada has released yet another awesome promotion and this time, it's for $30 off orders over $100 of regularly-priced merchandise. The only exclusion is on kids' clothes. Plus, since shipping is ordinarily free on purchases over $75, this means that your order will also be shipped at no extra cost!
Click here to shop at Mexx.ca now
Coupon Code: 100GET30
Discount: $30 off $100+
Expiry: 26th March 2014
Although parts of Canada are still blanketed with snow and ravaged by cold wind, it is officially spring and this means that the time has come to refresh your wardrobe in time for summer.
Now I'm fully aware that a discount on regular prices may not seem like much but actually, what I like about these is that you can save money all the while getting the latest fashions before anyone else! Don't you just hate walking into a store, only to get scared off by the regular prices? Happens to me all the time and it's definitely no fun at all since I'm then forced to walk over to the back of the store, where both sizes and good selections are severely limited.
At Mexx's site, there is definitely plenty to choose from but since I'm in desperate need of pants that aren't jeans, I immediately zeroed in on the contemporary lined skinny pants in a bright beige colour and priced at 99.95. Although they could definitely be worn with flats, these look like the kind of pants that need to be worn with the highest heel in your collection to really make a statement. Since they're only $0.05 away from $100, you could totally add these unique and pretty looking earrings at just $12.95 to get the most out of the discount!
As usual, this Mexx coupon code may also be found on our forum for easier viewing and access.