Mexx Canada Coupon: Additional 40% Off Sale Items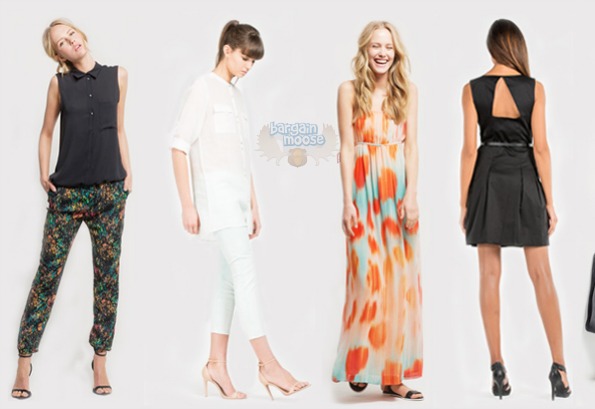 If you are looking for some new clothes at great deals, then look no further than Mexx Canada.  They have a Summer Sale happening and a coupon that will save you an additional 40% on your purchases. You will save an additional 40% off the lowest ticketed price listed for every single sale item.
Click here to shop @ Mexx.ca now
Coupon Code: SUMMERSALE40
Discount: 40% Off
Expiry: 9th July 2014
Mexx.ca is one of those stores that I love to shop at because I love the looks and styles.  Though, the issue I have shopping there is that they are a bit out of my price range. The only time I can justify shopping there is with a big sale like their Summer Sale and even then, some of the things I want are just priced too high.  This coupon code will save me an additional 40% off all the sale items, making it very affordable to shop at Mexx Canada for me right now.
For example, I just love this colour block dress that was $110.95 and is now on sale for $99.99.  That is really only just over $10, so still a bit out of my personal price range's reach. Once I add the coupon code at the checkout however, I save an additional 40% on that and the total ends up being just $60 which is far more reasonable for me.
They actually had this deal about a month ago and since then, they have added new items for kids, men and women to the sales sections. There is a huge selection to choose from for both men and women and they have a variety of sizes and colours still left. A lot of the time with big sales like this there are very limited sizes, so this is a nice little bonus to see. This Mexx.ca coupon will go with all of the sale items listed.
I suggest you try to spend $75 or more on your order.  If you do that, you will automatically get free shipping, saving you even more money.