Lucky Brand: Up to 50% Off Fall Sale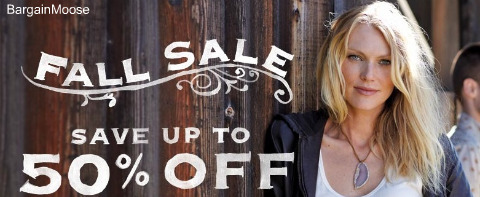 This is an in-store deal for us Canadians. Lucky Brand is having their Fall Sale with up to 50% off select items.
They also have the sale online, however, they ship in from the US so I don't suggest buying online incase you get hit by duty.
I know Moosers have bought jeans at Lucky Brand before and have been rather happy with them, so I am hoping you guys can take advantage of this (like $79 to $30). I checked the online sale and they have a whole bunch of jeans, shorts, and capris in the sale up to and over 50% off so give this sale a try.