Lucky Brand: Up to 50% Off + Additional Markdowns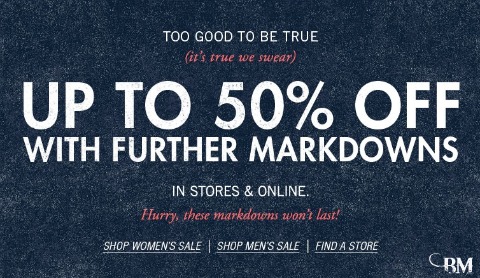 Lucky Brand has both in store and online sales going on right now. You can get up to 50% off, plus some additional markdowns on a ton of their clothing!
They ship from the US on their website, so you might want to do this in store, up to you. Last time I priced out a cart with the savings, I was actually still saving a load of $$ even with the duty + shipping. but depends on what you buy.
Additionally you can:
buy 2 graphic tees, get $20 off
Get 30% off all accessories
while you are shopping there. Lucky Brand is not a cheap clothing store, but they do have some really nice stuff.