LouLou: Shop Till You Drop VIP Days With MasterCard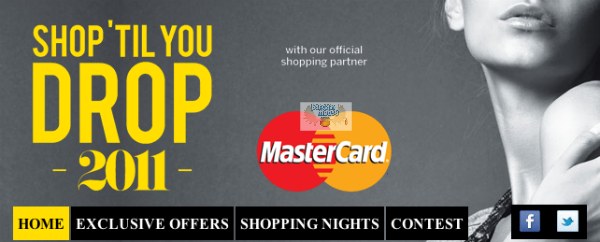 Tomorrow, Shop Till You Drop VIP Days With Mastercard start at Lou Lou. I don't know much about the event but they say that it is '30 days of extreme shopping' with over 40 retailers. These seem to be exclusive to LouLou so you will need to sign up for access.
So evidently the Mastercard Nationwide VIP days start August 26th, 2011 - which is tomorrow - so heads up ladies! There is also a contest to win various stuff and 'shopping nights.'
If anyone has participated in these before: drop us a line, we would love to know more about them!