Kathy and Kim Originals: 20% Off Coupon Code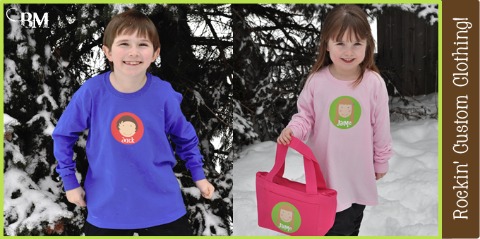 Kathy and Kim just released a whole bunch of new products on their website (can we get a woohoo?). They have family totes, personalized clothing, insulted lunch totes, backpacks and the like! Get 20% off your personalized order.
Click here to shop Kathy and Kim Originals
Discount: 20% off
Coupon Code: NEWSTUFF!
Expires: 8th, February 2011
The family tote is cool, doesn't compete with the hot chocolate mug I want, but is still really cool. It is a nice size tote and comes with 4 faces and names on it to customize. If your family is bigger than that, you can add on additional faces! Great idea for proud grandmas wanting to show off the grandchildren, or Mom's wanting to keep their family close!