Joshua Perets Canada: $29 Sweatpants + Extra 10% Off Site Wide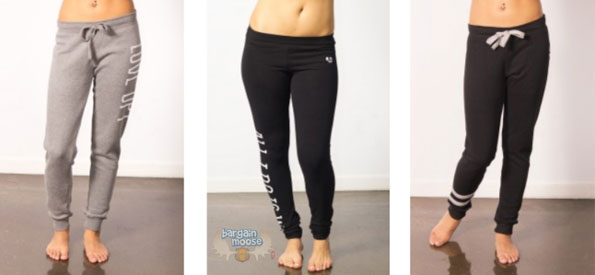 Love Joshua Perets? Check out their sale section because there are a number of sweatpants on sale for $29 and you can save an extra 10% off with the Joshua Perets coupon code: NEWS10 and get them for just $26.10, which is 40% off the original price tag. This code is also valid on everything site wide.
Once you go Joshua Perets, you never go back. Until recently, I had a pair of three-quarter length Joshua Perets that I kid you not, lasted me a good 5 years of very frequent wear as they quickly turned into my at-home pants. Since buying those, I have walked into a Joshua Perets store at the mall on numerous occasions, only to quickly double back in horror at the prices. As much as I'm willing to shell out money for a comfy pair of pants, paying close to $50 for sweatpants just isn't what I'm willing to do anymore.
With the ongoing drop in temperature, I'm definitely tempted to only wear sweatpants, whether to lounge around the house or go out and the sweatpants with logo certainly look comfy enough for just about anything. Semi-fitted, they are made from 60% cotton and also have a drawcord. For any students out there, these would most certainly be perfect for the countless sleepless nights coming right up ahead, especially if you plan to hit up the library in the wee hours before a major test or essay is due!
If, like me, you get a totally unexpected from your browser about Joshua Perets' website being potentially unsafe, pay no heed to it as it's definitely their official site. Shipping is free on orders over $50. Although it seems that they have only recently began releasing codes, you can find all Joshua Perets coupon codes on the Bargainmoose forum as soon as these are made available.
In fact, for close to a 53% discount, you can also get either the pullover with logo in either red or grey as both of these come down to $26.10 from an original retail price of $49.
Also, while there is no word on when these sale items and most notably, the sweatpants, may be pulled from the sale section as they might stay there while supplies last, the code above expires at end of this month (September 2014).
(Expiry: Unknown)