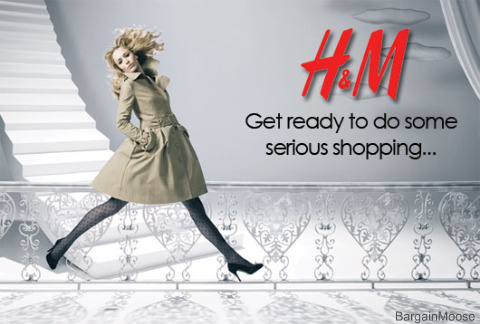 Got an email from H&M letting readers know of their mid season sale in stores.
Stock up on items at $7, $10, $15 and $20 in our ladies, men's, teens and kids departments.
I don't particularly like H&M, I know the store was amazingly popular when it came to West Edmonton Mall and the line ups went on forever. But the styles are generally rather off the wall, and not in a pretty way (I think) and the material is a little cheap.. it doesn't feel like it would last long. They have the odd individual item which is nice but generally I don't shop there. anyone care to defend H&M?