Gap Canada Boxing Day Sale: 45% Off Your Purchase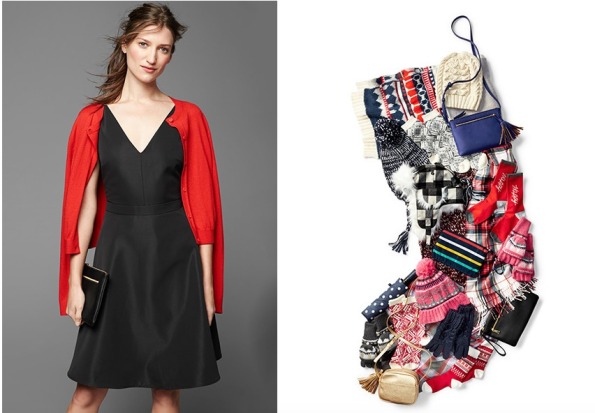 It's here! The Gap Canada Boxing Day sale has arrived. The brand is offering 45% off your purchase and like usual, shipping is free on orders over $50. This deal is for today only and the sale section is packed with freshly cut prices. Gap always has great deals but my favorite deals are when you can stack a great coupon with the already great sale prices for some seriously low prices.
Here is the code to get your Gap Canada Boxing Day Discount:
Coupon Code: GAPDAY1

Discount: 45% off

Expiry: December 26th at 11:59pm

About a week ago, Gap added hundreds of new items to its sale section and cut some of their previously reduced items. That is what makes this sale so good. Sometimes Gap has great coupon codes but the sale section lacks variety. This time, the sale section has hundreds of items in every category: women, children and men! What I like the most about Gap and its sister brands is that there really is something for the whole family. I'm always ordering for the whole family. Turns out, with growing kids, someone always needs something.
When buying for children, Gap always delivers for me. My son is tall and thin and can only wear Gap jeans because of their tightening elastics inside the pants. Without those, his pants would slip right off of him. I also like that Gap combines practicality and fashion even with their kids clothings. The clothes are but my son can still be comfy while playing at daycare. Here are some of the best children's deals from this sale :
For women, the deals are just as good. I've had my eye on some items for quite some time now, and I am excited to be getting them at more than half the original price! Some of these prices are a steal, and did I mention the coupon code works on jeans? (yes!):
As per usual, the shipping is free on purchases over $50 and is $8 on orders under the $50 minimum. Returns are also free which is great for first time buyers on Gap Canada online that aren't sure of their sizing.
You can see even more coupon codes for The Gap in our Bargainmoose forum.
 Moosers, what deals are you looking for on this Boxing Day?