Fundies Canada Coupon Code: 35% Off Joe Snyder Underwear (EXPIRED)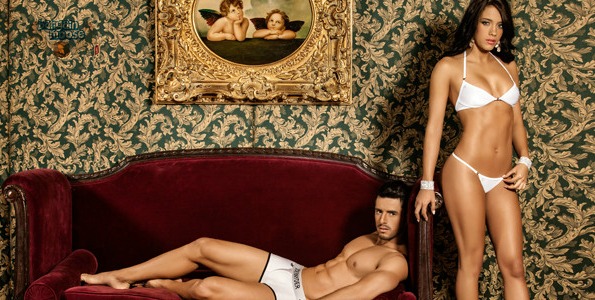 Fundies Canada is a website specifically for fun men's underwear. They have a great coupon code right now for 35% off all Joe Snyder trunks, boxers, and more.
Click here to view the Joe Snyder brand @ Fundies.ca now
Coupon Code: joesale2013
Discount: 35% off
Expiry: Unknown
This is the first time Fundies Canada has been on Bargainmoose, and it is part of our desire to bring you an ever increasing variety of Canadian stores and deals to your attention. There are not a lot of Canadian websites dedicated exclusively to men's underwear, so I always find it a pleasure to blog about them and then promptly forward them to my husband.
The Joe Snyder brand, for the most part, is already on sale. The basic Boxer is on sale from $26 down to $21. After coupon code it comes down to just $13.65. It comes in a plethora of colours: ten to be exact. I would love to buy it in the purple and the black pearl colours. I also really like that it has a picture for each colour so you do not have to guess if it is a nice shade.
I really think the Joe Snyder Pride Frame Cheek is drool worthy. I could imagine myself ripping those off a man any day... morning, noon, afternoon snack... elevenses.. or night. They regularly cost $28, but after coupon code they come down to $18.20. I love the black outline that frames the package and holds it in place. I also love the higher cut in the back, so very cheeky.
There are so many yummy underwear that you can use this coupon code on. I also suggest checking out the sale & clearance section to fill your cart up with all the best deals. Shipping is a bit on the exspensive side, but it probably depends on where you live and how much you are buying. I'm on Vancouver Island so a couple pairs of underwear to me would cost $14.57. I would load up my cart with deals to offset the shipping cost.
For this and any future Fundies.ca coupon codes, check out the forum.