Coupon Codes for Cool Canadian Undies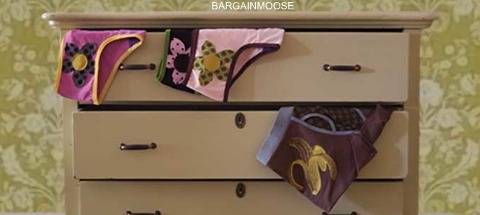 I want to introduce you to two sweet little underwear companies: The Candi Factory and Panty by Post. We have lovely discounts for both.
The Candi Factory: These people make ultra comfortable, pre-shrunk, don't need to be babied undies. For men and women. They are a Canadian based company and also have some pyjamas hanging around as well. My favourite pair of underwear is their Green Sparrow for women and I adore the Stallion for the men's underwear! Shipping is amazingly reasonable at $3 for orders up to and including $60 and $6 for orders $61+. On top of it we found this 25% off coupon (not sure if it works on the clearance stuff):
Discount: 25% off
Coupon Code: sweetspot
Expires: 21st, October 2010
So decorate your bum, and maybe your man's at the same time too!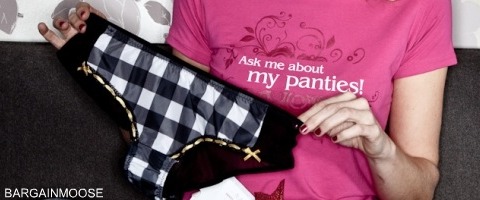 Panty by Post: I LOVE this idea. You can buy for yourself or your loved one a subscription to panties. Yup: in the mail each month will come a lovely pair of bloomers for you or your woman to giggle over. They have tons of different subscription options as well as Bridal sets. The bigger the set of course the less the cost per pantie, also, the less the cost of shipping (per pantie). You can mix and match different styles, can let them pick the panties or make special requests from the gallery for ones you want. I did a mock up the 12x (year) bridal set and the shipping was just over $24, only $2 a pantie.. pretty good. What makes it better is this 50% off your subscription coupon.
Discount: 50% off your subscription (mens excluded)
Coupon Code: SS50
Expires: 21st, October 2010
So the bridal set (12x) worked out to $104 with the 50% off discount and tax, plus shipping was around 24 = 128 = a little over $10 per pantie. If you calculate it out it really isn't that much and the quality is worth it! I so want a subscription!
Thanks sweetspot!