Costa Blanca: 50% Off Weekend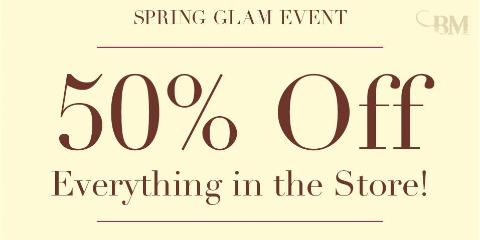 Starting Saturday, March 12th and going through Monday, March 14th you will receive 50% off the original retail price of everything in-store at Costa Blanca or Costa Blanca X.  Call it the Spring Glamor Event, or just call it massive savings... either way you are right.
Those individuals who hold an SPC membership can take advantage of this great sale one day early, on Friday March 11th. It is advantageous to get the best selection.
Again: massive, huge, fantastic, incredible. What else can I use to describe this sale?