Constylement Canada Code: 10% Exclusive Discount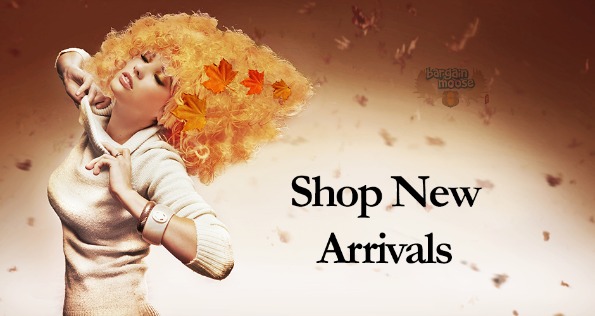 Constylement Canada is a website that has been around since 2003 and it is run by the lovely lady behind the website Stylefly which we blogged about several time before. Stylefly is no more but the owner is still running Constylement. Constylement is a consignment shop for high end goods that is Canadian and online. All goods are guaranteed to be 100% authentic. They have given us an exclusive 10% off coupon code for our Moosers to try out their services.
Click here to view Constylement Canada now
Coupon Code: CONSTYLEMOOSE10
Discount: 10% off
Expiry: 31st December 2013
As this is consignment all the items are used. here are absolutely tons of pictures to show you the condition of each item too. The site seems to be pretty popular as items sell out super fast! I was looking at a designer I liked at like 95% off the items were already sold out. You really have to be on the ball to get some good deals. I did find this Luella Bartley 'Gisele' Black Open Tote that is a steal. Retail they sell for $650 and Constylement has the bag in excellent condition for just $220! It is a really good looking bag too if you are into black, leather, and straps. I am into ALL of those things! Are you a LV fan? This Louis Vuitton Black/ Silver Epi Pochette retails for $585 and costs just $350 at Constylement.
I am certainly going to be watching this website! I sold my Loius Vuitton clutch purse a few months ago and need a new clutch. I am waiting for the perfect one (my hope is a Alexander McQueen skull clutch) at a price I can afford. This website is going to be awesome for finding designer goods at great prices. Just what I have been looking for.
For this and any future Constylement coupon codes always check the forum.