Congrats To Last Month's Prize Winners!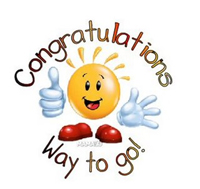 Just a quick blog post to let you guys know that the winners have been chosen from the last contest on Bargainmoose, to win the t-shirts from Smoofer.com.
Bargainmoose reader Trevor won the Transformers tee and Cindy won the Elmo tee. We'll get those prizes sent out to you guys asap! They have both been contacted and will be receiving their tee-shirts soon. :)

Congratulations to Cindy and Trevor!
If the new readers would like to try and win a prize, we're giving away a prize from PinkCherry this month – enter here.