Cleo: Basic Long Sleeve Tee only $4 (Reg. $19.50)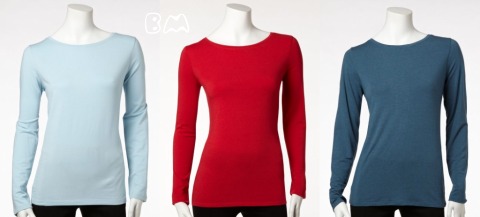 Here is a clothing deal for one of your wardrobe basics that you won't want to miss. In the final clearance section on the Cleo website you can get basic long sleeve tees for only $4 each! Regular price they were $19.50, so you are saving over 75%!
They have 9 colours still in stock, and they are still available in sizes XXS, XS, L, XL and XXL depending on the colour. It seems that small and medium are all sold out.