Canadian Protein: Mint Chocolate Chip Whey Protein Concentrate 2 lbs for Just Was $30 | Now $15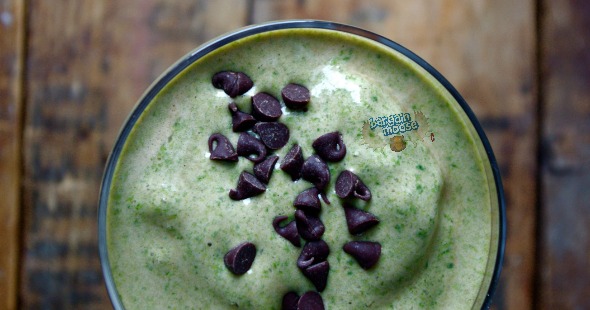 Canadian Protein has their Whey Protein Concentrate on sale, but if you are a fan of the Mint Chocolate Chip flavour then you will receive an additional 20% off your whey protein. The regular price for this Mint Chocolate Chip Whey Protein Concentrate (2 lbs) from CanadianProtein.com was $30.27. Other flavours are on sale for $18.99, but the Mint Chocolate Chip flavour of Whey Protein is just $15.19.
I have never used whey protein personally, but many of my guy friends have. I asked a few of them if they have tried this particular brand and what they thought of the price, they thought it was a great chance to stock up.
This particular Whey Concentrate protein is pretty cost efficient. This brand will deliver the protein you need without the more expensive price tag that comes along with the higher name brands. This basic whey protein formula is both good tasting and easy to mix. If you are a beginner, this would be a great protein for  you. Use it post workout or even as a meal replacement throughout the day. I would personally throw it in the blender with some fruit and ice to almost feel guilty while drinking it.
If you are a man under 200 pounds, you will only need one scoop of this whey protein per day. If you take that into consideration, this $15 2lb bag of Mint Chocolate Chip Whey Protein will last you some time! Men over $200 pounds will require two scoops. Ladies, this whey protein is suited to you as well. If you are under 175 pounds use one scoop daily, if you are over 175 pounds use two scoops daily.
Whey Protein has many uses. If you are planning on muscle building, fat loss or even keeping up on your general health then this stuff is great. I would make sure you talk to your doctor to make sure that you want to use Whey Protein, but if you already know about it then add this protein to your cart. At this price, it won't last long. I have also heard that you shouldn't consume this while pregnant or nursing. For some reason I pictured giving birth to a baby built like Popeye.
You can get free shipping on all orders over $99, so if you are a fan of this flavour of Whey Protein then I suggest doing that. Otherwise shipping will cost you $9.99 which kind of kills the deal in my opinion. You can pay by PayPal or with your Credit Card/ Visa Debit Card.
(Expiry: 19th January 2015)