Campus Crew Canada: 50% Discount Sunday Only! (ON)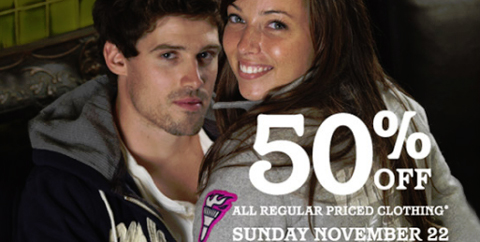 On Sunday the 22nd of November 2009 only, Campus Crew Canadian clothes stores have released a great printable coupon!
The free coupon will get you a 50% discount on regular priced clothing in-store. That's a pretty good offer, so I think they will be quite busy in-store tomorrow.
My geography isn't the best, but I believe that Campus Crew is Ontario only.
Thanks to Bargainmooser Sheri for emailing me this great deal!