Buytopia Canada: $249 For Men's Invicta Pro Designer Watch (Save 87%)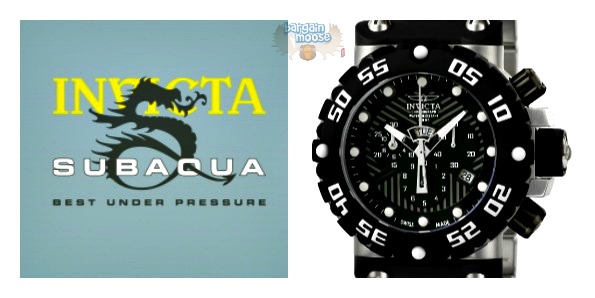 You know Dad would love a new watch for Father's Day, especially an authentic Invicta Pro SubAqua men's designer watch. You'll save so much money getting it at Buytopia right now, regularly $1895, now only $249!
Watches are such a stylish accessory, which also provide an important function. While you might say you have a phone and don't need to know the time, I can digress. I've been in many a situation where a watch would have done me well. These times include when you are walking and need your hands free, when your phone is dead, and when you don't even have a phone at all. I know many a Dad who would love such a designer and upscale gift as this.
You can choose from five stylish models including yellow, black, green, orange and brown. These water-resistant Swiss-made analogue style watches are classic and easily dressed up or down. Buytopia guarantees the authenticity of the product so you know you are not getting a fake, even though you are saving over $1600.
It has great reviews on the looks, comfort and durability of the watch.
You can buy as many of these as you'd like. Shipping is $9.99 and taxes are extra.
(Expiry: 1st June 2013)