Butterfly Collection Canada Coupon Code: 50% Off Panties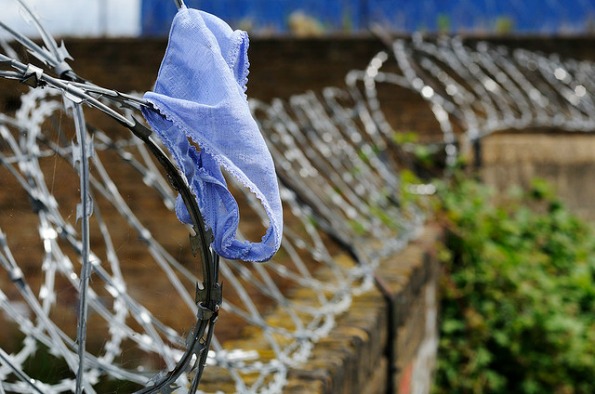 Butterfly Collection Canada is offering 50% off all their panties with the following coupon code.
Click here to shop @ Butterfly Collection Canada now
Coupon Code: KNICKERS14
Discount: 50% off panties
Expiry: 4th August 2014 @ 9PM EST
While Butterfly Collection specializes in DD - K cup bras, they have underwear in all sizes.
I invest in quality bras but I often do not buy the matching underwear. This is not because I do not like matching sets (I seriously love having a matching set), rather it is because my budget often does not facilitate purchasing both. With this coupon code for underwear from butterfly Collection Canada, I can pick up some matching underwear for bras I already own. I can also buy good quality underwear in other fun styles without needing the matching bra.
This coupon code stacks with sale underwear. This Dessous Neon Turquoise Thong was $18 and is now $15. After coupon code, it comes down to $7.50. I own the matching bra and this thong already. The colour is just stunning and this set is super comfortable and good quality for the price. Should I pick up another pair of matching underwear?
I do not own the bras that match most of these underwear but some of the patterns are so cute I just cannot resist. The Meg Brief in navy blue was $25 and is now on sale for $18. After coupon code, you pay $9 for this pair of underwear. I love the birds print on the front and the red ribbon accent as well.
While on the more expensive side, the Retro Chic by Wacoal, Rose of Sharon Brief is just so pretty I might have to buy it. I am a sucker for retro style lingerie as long as it isn't bullet bras. The back has a mini polka dot design on stretch mesh and the front features lovely pink lace. Originally $40, this is now on sale for $30. After coupon code, pay only $15. Unfortunately, I am not a size small or I would probably be buying these.
While the coupon code only works on underwear, there are many bras in the sale section as well that are worth looking at. I have bought from The Butterfly Collection a couple times since I first found out about them and have always been happy with the products and service.
Receive free shipping on orders of $39 or more.
For this and any future Butterfly Collection coupon codes, check out our coupon forum.
(Image credit: whatsthatpicture)