Bravado Bras Canada Coupon Code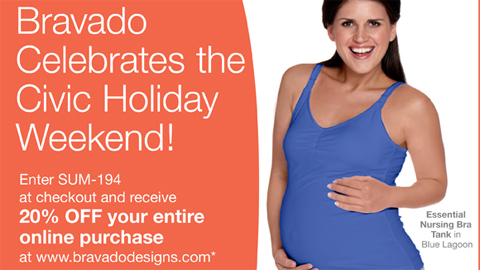 Bravado Bras Canada has emailed with their latest coupon code, which is a 20% discount to celebrate the upcoming long weekend!
Click here to use the Bravado Bras coupon code online
Coupon Code: SUM-194
Discount: 20% off
Expires: 2nd August 20101
I have posted about Bravado Bras a few times in the past. And Bargainmoosers always rant and rave about the good quality of this range of maternity underwear.
As I just had a baby, it would have been a good time for me to try them out for the first time, but I wasn't able to breast feed so I didn't see the point investing in a lot of new bras. Maybe next time!