Bench:Save Extra 30% Off Already Reduced Items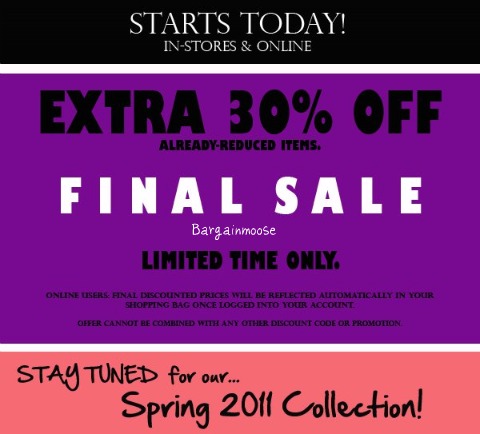 Need to get Bench'd? Bench Canada is having a final sale for a limited time only. Save an additional 30% off  already reduced items.
As I was browsing through the Women's section, every item I chose was only available in XS. Looks like lots of that size available. Expect to spend some time searching if you are not an XS!
I like  this Women's BBQ Jacket for $89.99 (now $62.99). It's the best selling Bench Jacket in North America. In the Men's section, I found this Disgrace Jacket, originally $179, marked down to $54.99 (now $38.49 ) or this Switch Hooded Softshell Jacket, oriniginally $159, marked down to $49 (now $34.99).
Free shipping on orders over $149.
Become a Bench VIP member and save 10% off your first order!