Banana Republic Envelope Discount Event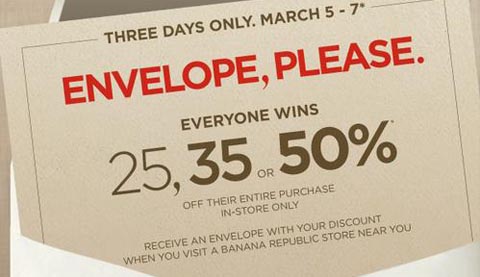 Get a surprise discount of either 25, 35, or 50% off your whole in-store purchase when you shop at Banana Republic Between March 5 and March 7.
This Oscar weekend, Banana Republic is giving away surprise discounts in envelopes. Three days only, you can get 25, 35, or 50% off your shopping. And the winner for best deal goes to... you!
This is such a fun promotion during Academy Awards weekend.