Banana Republic Canada: Get a 50% Discount with Coupon Hack PLUS Stacks with 25% Signup Code! Wow! HOT!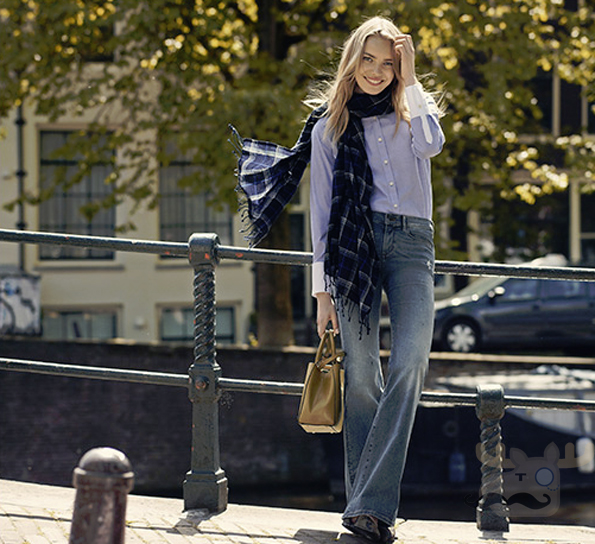 * Tested and working NOW as of Wednesday morning (19th Aug) - please make sure to read and follow the instructions in step 1 below! ***
Who here likes shopping at Banana Republic Canada? I am sure there are quite a few of you… and I am sure some of you are on their mailing list too. Today, they've sent out an email containing a coupon code for 50% discount on any 5 regular priced items – that's a pretty high discount! However, they only sent this coupon code to a select few people on their mailing list. But we've found out a way for ANYONE to get a free 50% coupon. And what's even better – this coupon code will stack with their 25% coupons for signing up to email newsletters!
Here's what you need to do, Moosers:
First Step: Get your 50% code
Copy and paste this link into your browser and change the 1234567 into any other random 7 digit code: http://pages.email.gapinc.com/SFAF/social_redeem/?eid=1234567
You'll see a page like this: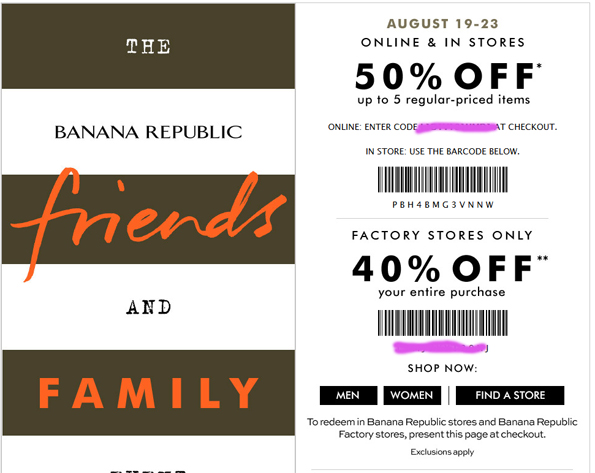 As you can see, you will only be able to redeem the 50% coupon code from tomorrow – Wednesday the 19th August 2015.
Second Step: Get your 25% code
Go to 10minutemail and grab a disposable email address. Pop it in to the email signup here @ Banana Republic online and wait for an instant email to come through with a 25% coupon. Copy and paste the coupon code and save it somewhere safe until tomorrow. Or, just use your regular email address if you've never signed up there before (but I think most people already have). If you DO NOT get the 25% code instantly, then try another email address.
Third Step: Shop online on the 19th August!
I will probably bump this post tomorrow as a reminder – but I wanted to get the information out as fast as possible in case Banana Republic pull the mechanism for getting a free 50% coupon code. Claim all your free coupon codes TODAY and get ready to shop shop shop tomorrow!
As for shipping, Banana Republic offer free shipping on a $50 spend - but that's PRE-discounts. So technically, you only have to spend $18.75 or more on full-priced post-coupon items for free shipping!
For those of you lucky enough to have received the 50% coupon code today, then shop shop shop now. :)
(Ends: 23rd August 2015)