Aeropostale: 50% Off Hoodies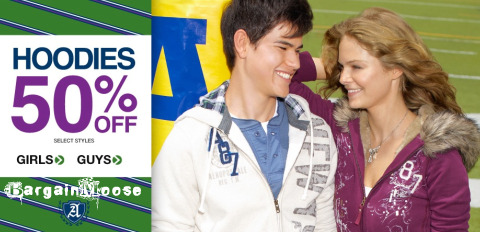 Crawl into comfort in an Aeropostale hoody this fall. Aeropostale has put a great many of their hoodies on sale for 50% (and higher) so you can pay a marginal price for such comfort and warmth.
Though it says 50% off, some quick math will tell you that some prices are better than that. For example:
This athletic division popover hoodie is approximately 56% off at only $14.99 for the men. For the women an even better deal: this baseball zip-front hoodie is approximately 66% off at only $14.99.