Adult Sensations: Daily Deals up to 60% Off (NSFW)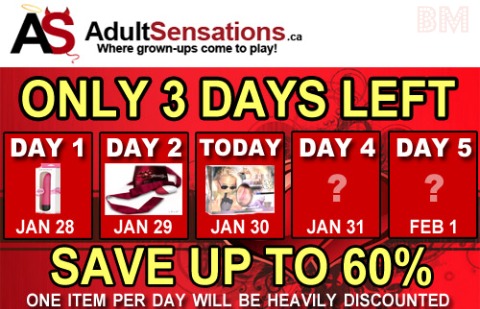 Don't know how I missed this one, but Adult Sensations launched 5 days of deals a couple days ago... where each day one item is put on sale up to 60% off. We have 3 days left, and this is certainly a sale I would watch! Today's item is 40% off and certainly one for the boys. I'll give you some hints: Jodie Moore, vibrating, and originally $139.95 now only $84.
It will change each day for the next 2 days, so if you are looking for a great deal on a new toy or two. Their are limited quantities of each item, so be sure to check earlier in the day. I am hoping they put something up from a brand I like like Kama Sutra or Lelo... that would be nice.
Note: The daily deal is in the top right hand corner of their website.