Zazzle.ca Coupon Code: 40% off select Personalized Christmas Items!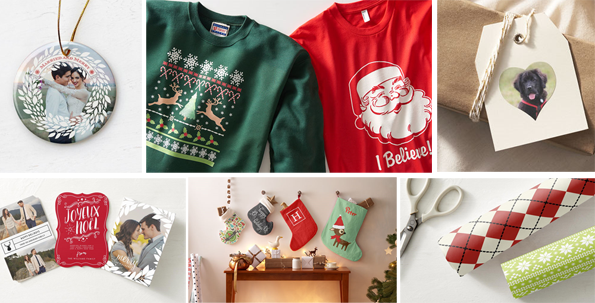 While browsing for some cool Christmas items on Zazzle.ca today, I spotted a coupon code on a banner across the top of their site. The banners is telling us that there is up to 40% off many of the items on their site, for the next few days. You can save between 20% and 40% on many items!
Click here to use the Zazzle coupon code online now
Coupon Code: SANTAZCOMING
Discount: 20% to 40% off
Expires: 16th November 2015
Here are some of the major things you need to know about the above promo code:
40% off the following: stickers, cards, decorations, wrapping paper, posters, snow globes, stockings & tree skirts.
30% off these: bags, aprons, ties, jewellery & cases.
20% off most other items
Excludes: screen-printed apparel and fabric
There are some really cool items to choose from! I've pictured a couple in the image above, but there really is a much larger selection on the Zazzle site, everything from personalized aprons to Christmas ornaments.
I love some of these personalized Christmas stockings! I've already got some big funky stockings for my kiddos. If I didn't, I'd be jumping on those from Zazzle. Prices on those start at $23.80 – this might seem a little high, but they're all personalized. Plus, they drop to only $14.38 with the coupon code!
Shipping is heavily dependent on what you are buying; that affects the shipping price in the cart. When I did a test order for a $37 hoodie, shipping was $6 which was very reasonable indeed. If you're wanting to know the shipping cost before you spend time customising products, just throw some blank products in your cart and work out the shipping before you proceed to do that.