*Stocking Stuffers!* Nail Polish & Accessories from $2 @ Nail Polish Canada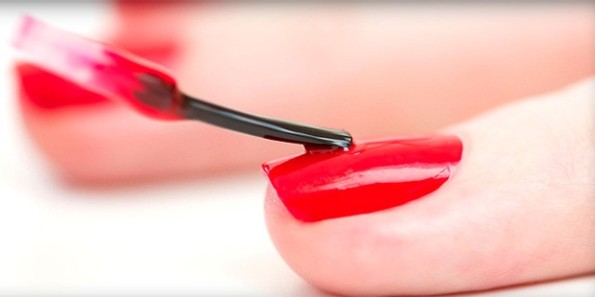 Okay, we all know that ladies and girls love nail accessories and nail polish... so why not cram their stocking full of it? We also all know that nail polish and decals are not always cheap - some nail polish (like OPI) can cost you more than $10 per bottle.. Yikes! So I took a little browse through Nail Polish Canada to discover that they have a section that has items discounted by 50% or more. Different items are priced as low as $2. They also have a pretty decent shipping program. Their shipping is $3 flat rate, or spend $25 to get free shipping.
Nail Polish Canada has everything from nail polish, nail stickers, glue on nails and more on sale for as low as $2. So literally everything you need for your very own nail studio is here! I go and get my nails done every 3 weeks at my local salon, and every visit costs me about $50. Wouldn't it be nice to spend $50 on these accessories and polish instead? It would probably last me the entire year! Though I am sure the glue on nails would not hold up to my daily life, they would be fab for the kids.
These Hearts, Love Dazzling Glue On Nails are adorable. They were regularly $7 but right now they are just $2.98. There are 24 pieces included, and the glue is included as well. Here are some other glue on nail sets:
Looking for nail polish? China Glaze is a decent brand, and if you use a nice clear coat it lasts for quite some time. There are a few different colours of China Glaze Nail Polish on clearance for as low as $3.38, while the regular prices are upwards of $7.95. I love the Bells Will Be Blinging by China Glaze. It is the perfect shade of blue. Here are some of the different nail polish colours and brands on sale at Nail Polish Canada:
Nail Polish Canada also has other beauty supplies like Natural Hair Spray and more, you really should take a browse for yourself and see what you can find! It will be easy to spend $25 at NailPolishCanada.com once you get started, trust me. Plus, if you spend $25 or more you will get free shipping. If you don't quite reach the $25 spend, Nail Polish Canada has a $3 flat rate shipping fee which still isn't bad.
(Expiry: Who knows?!)