Lush Canada: Coupon Codes For Various Free Gifts With Your purchase!
There are quite a lot of good promo codes on the go for Lush Canada right now. If you're finishing off some last-minute Christmas shopping online, they might be very handy when making your order!!
Here are the active promotional codes at the minute: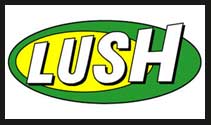 Coupon Code:

LE150GIFT08
Discount: Free Frosty the Snowman or White Christmas Gift
Min spend: $150
Expires: 18th December 2008
Coupon Code:

20STOCKSTUFFER08
Discount: Free Stocking Stuffer With Every $20 Spent
Min spend: $20
Expires: 18th December 2008
Coupon Code:

W20GIFT08
Discount: Free Gift worth $20
Min spend: $50
Expires: 28th December 2008

Coupon Code:

LL5GIFT08
Discount: Get gift worth $20 for $5
Min spend: $70
Expires: 22th December 2008
Shipping on any order over $99 is free. So – calculate how much you are spending, and figure out which is the best discount code to use.
I used the "W20GIFT08" coupon code successfully a few days ago, it's nice to get a few freebies with your order!
UPDATE 18th December 2008 - new code added (LL5GIFT08)!