*BUMP* Burt's Bees value set $75 for $20 with Promotional Code @Burtbees.ca!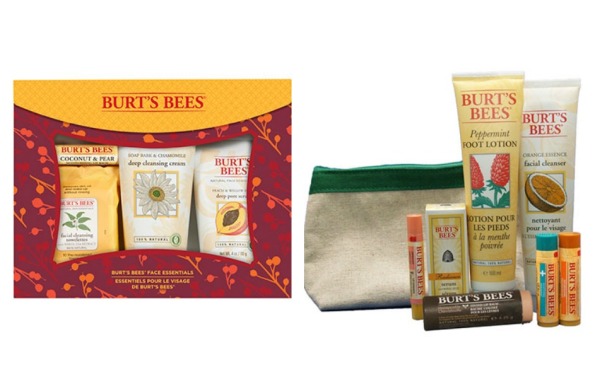 *BUMP* *Burt's Bees has 20% off coupon code bringing this bundle down to only $20! (Code: BBJAN20)*
Special thanks to Mooser Jennifer for pointing out this new coupon code :)
If you are a fan of Burt's Bees products, this is the time to restock! Every year Burt's Bees comes out with a value set stocked with full-sized products for the low price of $25. This year is no different and this value set features 7 full-sized products along with a free makeup bag. I purchased 3 of these sets as gifts last year and they were a hit. This year, I think I may just spoil myself instead.
The following products are featured in this bag :
Peppermint Foot Lotion
Orange Essence Facial Cleanser
Radiance Facial Serum
Apricot Lip Shimmer
Soothing Lip Balm
Mango Lip Balm
Honeysuckle Tinted Lip Balm
$25 is a great price for these 7 full-sized products, considering the Orange Essence Facial Cleanser is regularly $12.99 on its own. Walmart sells it for the exact same price so you know you're getting a good deal on this bundle. Even if these products were on sale, I still don't think you can beat these prices. Burt's Bees also offers free shipping on purchases over $49.
If you're looking to reach the minimum $49 purchase for free shipping, there's a lot of other gift sets to choose from, like this Burt's Bees Face Essentials. This set is especially great because it contains my all-time favorite face product, the Soap Bark & Chamomile Deep Cleansing Cream. This cream cleanser is a must-try for those who like to feel a tingling, deep cleaning sensation  while washing their face. It works great for my acne-prone skin and it compares to higher end products.
I love all Burt's Bees products but two of my favorites are in this value set: the Peppermint Foot Lotion and the Orange Essence Facial Cleanser. The Peppermint foot lotion smells so good and is a real treat for your feet and the Orange Essence Facial Cleanser also has an amazing smell. They both make your skin feel fresh, clean and soft.
(Expires: unknown)