8ZYN Parasuco Sweater Was $88 | Now $30 + Free Shipping @ Parasuco.com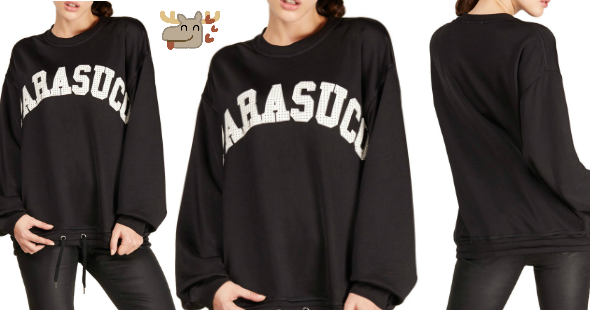 Wow! There are so many retailers offering free shipping this weekend for Thanksgiving. But in all honesty, how often does Parasuco Canada offer free shipping with no minimum charge? Barely ever! Now is the time to take advantage of that and combine it with a fantastic sale. Check out the 8ZYN sweater which was originally $88. It is now on sale for just $29.98 including shipping.
Fall is here, and winter is coming. That means sweaters have cracked out of their hiding places and can consider themselves a resident in my closet. While I have plenty of cozy sweaters, I wouldn't mind a nice brand name one to wear out. This Parasuco 8ZYN Sweater is just the solution, and it is totally affordable as well. This sweater was originally priced at $88, but lucky you can snag it for just $29.98 while supplies last.
If you don't like this sweater for yourself, then perhaps it would make a lovely Christmas gift? Either way, someone will enjoy sitting around the fall camp fire roasting marshmallows in this cozy number. It doesn't have a hood so it would even be a great layer for underneath your jacket to keep you extra warm. I actually get agitated by the hood in most cases, so I am glad it doesn't have one. This sweater is designed as the Parasuco "street style" boasting a crew neck to tie in the fact that it looks over sized. It also has the brand name in block lettering on the front. While it is black, it is anything but plain or basic.
This sweater is still available in small, medium and large at this current time but I was writing about a different offer and the sizes sold out so fast. If you want this item, I best suggest you snag it now before it is  too late. I mean, where else can you get a top brand name sweater for under $30 including shipping? Parasuco Canada even ships from within Canada so you won't have to worry about any duties or extra charges at your door. Normally Parasuco would offer free shipping on all orders over $150, or you would have to pay the $7.50 flat rate shipping cost so consider yourself lucky.
(Expiry: 12th October 2015)