Extended: 50% off Boxing Day Sale @ Body Shop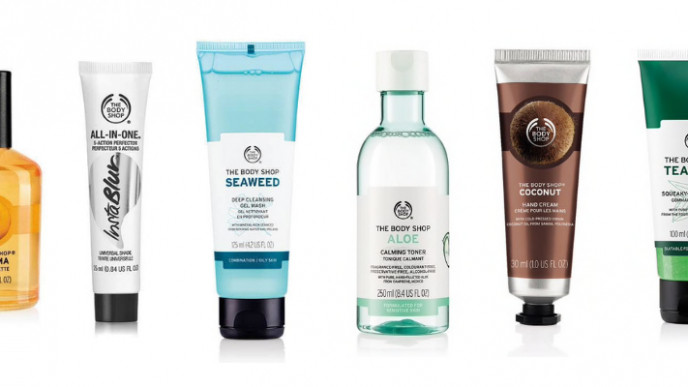 If you've been sleeping in instead of shopping over the last couple days, I have good news for you: Body Shop extended their Boxing Day Sale for one more day! Now, you have until the end of the night to score all kinds of skincare, bath products, makeup and more for half-price – including gift sets.
Here's the deal: almost everything sitewide is on sale, and the best prices are on their gift sets and seasonal collections – you know, everything that didn't quite sell out before Christmas. That means you can treat yourself to their Mask Sampler Set (which includes a bunny headband) for just $15 and even pick up a purse-sized tube of Vanilla Pumpkin Hand Cream for $5.
They're even running a Jumbo Sale, which means you can score their super-sized products at a fraction of what they usually cost. I'd check this section out if you're shopping for the entire family or want to pick up a year's supply of your favourite shower gel all at once. Just remember that all these deals end at midnight, and shipping is free when you spend at least $50.
Sign up for our newsletter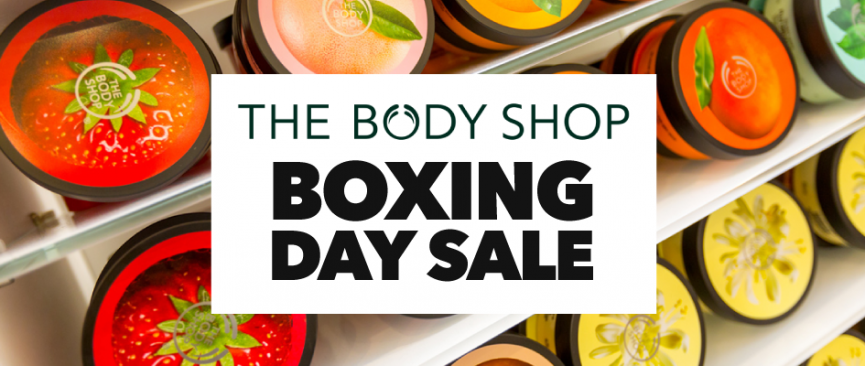 The Body Shop Canada Boxing Day 2017
The Body Shop's Boxing Day sale will be in full swing before you know it! We're predicting another 50% off sale, starting on Christmas Eve. In previous years, this deal was conditional upon the purchase of a $5 reusable tote bag, but we will keep you posted if this repeats again for 2017. We are also predicting a few restrictions, like 50% storewide, excluding gift cards, mini gift sets, boxed gift sets, memberships and charitable items.
Last year, the 50% sale included Gift Sets though, and if that's the case again this year, we're going to have to recommend that shoppers keep their eyes peeled for the Ultimate Care Body Care gift set, which went on for only $45 when you spend $30 and it is a $128 value.

The Body Shop Boxing Day sale is a great option for moms because it really is something you'll buy just for you. Once Christmas ends and things might be settling down at home, you need to take care of you. If you are a mom like me, you've probably spent the entire month of December thinking about everyone else and not really about yourself.
Give yourself time to take a long shower or a hot bath then slather yourself with the delicious creams included. I rarely take the time to moisturize my skin or pamper myself with beauty products and it would be a fantastic gift to myself to spend the day giving myself a facial, a hair treatment, take a long bath and scrub my skin and do my nails.
To get yourself up to that $30 total, you could shop the 50% off sales. My pick would be the chocomania lines and I'd pick up a body butter for $10 (was $20), body scrub for $10 (was $20), beauty oil for $7.50 (was $15) and the lip butter for $3 (was $6). Because I've spent $30, I'd get that kit for $45, bringing my total spend up to $75, which means I'll get free shipping. Even better, if you didn't want to spend that much, The Body Shop has lowered their free shipping threshold down to $50, which saves you $5, which is what you'd normally pay on a $50 spend.