Body Shop Boxing Day Canada Sales & Flyers 2017
Updated: Nov 28, 2017
50% Off Body Shop Boxing Day Sale Starts Now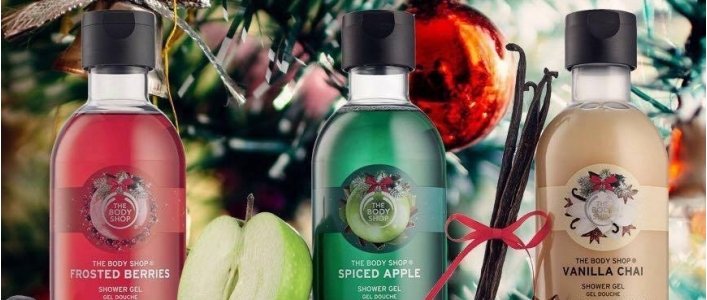 When my disaster of a living room is finally tidied and the kids are back to school after Christmas break, that is when my holiday finally begins. And I am celebrating with a little pampering from The Body Shop. The Body Shop must sense my desperation because they are offering 50% off everything for Boxing Day and the sale has already begun.
I am going to start by scrubbing off all the stress of Christmas with this Raspberry body scrub for just $5 with the discount. Then I will tackle my hair with this Brazil nut define & no frizz cream for $2.50. And I have no shame in stashing away some seriously discounted gift sets for next year. The snowman shower gel and sponge bath gift set is just $3.75. And as an added bonus everything ships for free.
At that price, you get a gift set and you get a gift set. Everybody gets a gift set.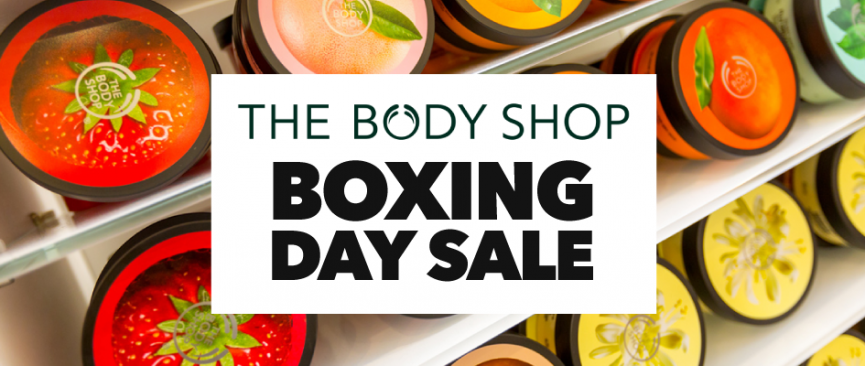 The Body Shop Canada Boxing Day 2017
The Body Shop's Boxing Day sale will be in full swing before you know it! We're predicting another 50% off sale, starting on Christmas Eve. In previous years, this deal was conditional upon the purchase of a $5 reusable tote bag, but we will keep you posted if this repeats again for 2017. We are also predicting a few restrictions, like 50% storewide, excluding gift cards, mini gift sets, boxed gift sets, memberships and charitable items.
Last year, the 50% sale included Gift Sets though, and if that's the case again this year, we're going to have to recommend that shoppers keep their eyes peeled for the Ultimate Care Body Care gift set, which went on for only $45 when you spend $30 and it is a $128 value.

The Body Shop Boxing Day sale is a great option for moms because it really is something you'll buy just for you. Once Christmas ends and things might be settling down at home, you need to take care of you. If you are a mom like me, you've probably spent the entire month of December thinking about everyone else and not really about yourself.
Give yourself time to take a long shower or a hot bath then slather yourself with the delicious creams included. I rarely take the time to moisturize my skin or pamper myself with beauty products and it would be a fantastic gift to myself to spend the day giving myself a facial, a hair treatment, take a long bath and scrub my skin and do my nails.
To get yourself up to that $30 total, you could shop the 50% off sales. My pick would be the chocomania lines and I'd pick up a body butter for $10 (was $20), body scrub for $10 (was $20), beauty oil for $7.50 (was $15) and the lip butter for $3 (was $6). Because I've spent $30, I'd get that kit for $45, bringing my total spend up to $75, which means I'll get free shipping. Even better, if you didn't want to spend that much, The Body Shop has lowered their free shipping threshold down to $50, which saves you $5, which is what you'd normally pay on a $50 spend.