Boxing Week Sale: Save All Week @ PetSmart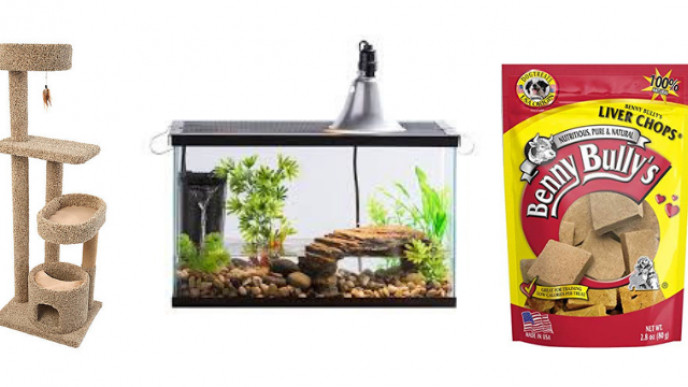 I can't believe I've never really thought to shop Boxing Week deals for my pup before. I typically think of clothes, toys, electronics, that sort of thing for Boxing Day. But this is the perfect time to pick up some extra treats and toys for the non-human family members as well.
All week you can save while you shop at PetSmart!
You will need to be a Treats Member to receive these deals - like $8 off BLUE Wilderness Life Protection Formula Instinct & Wellness cat food or 50% off Benny Bully's dog treats.
As a Treats Member, you'll also receive fast free shipping (delivery within 1-2 days via FedEx) on your Boxing Week orders.
Not a member? Not to worry! You can learn more and sign up for free here.
Sign up for our newsletter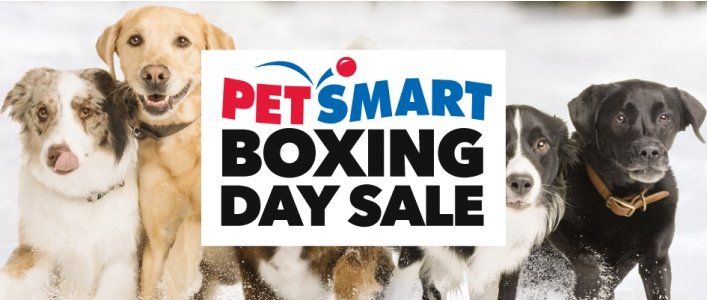 Petsmart Boxing Day Sale 2017
Petsmart is about to launch the Petsmart Boxing Day Sale where you can save up to 50% on a ton of products for your pets. You can order online for in-store pick up.
One of our favourite deals from last year's sale were:
50% off this Whisker City Lounge Cat Scratcher. It was originally $174.99, but was marked down to $87.49 for Boxing Day. Cat stands are pretty expensive investment pieces so a deal like this is pretty sweet.
North Fetch Hooded Puffer Coat (reg. $54.99) was marked down to $32.99 in XXL, or smaller sizes were available for $29.99.
North Fetch Dog Boots (reg. $29.99) was marked down to $17.99.
50% off a Top Paw 2-in1 Reflective Coat
Grreat Choice Text Dog Bed was originally $43.99 and it was marked down to $21.99. Measuring 33 x 45 inches, most dogs will not only fit on this bed, they will also be able to stretch out.
KONG Striped Enclosed Cat Bed was originally $56.99, and was marked down to$39.89.
Petlinks Twinkle Star Cat Toy was originally $9.99, it is now on sale for $6.99.
Availability will vary depending upon location. Petsmart Canada does not ship yet, but you can buy online and pick up at your local store.