LUSH Canada Boxing Day 2018
Updated: Dec 27, 2018
BOGO 50% off Christmas Gifts @ LUSH Canada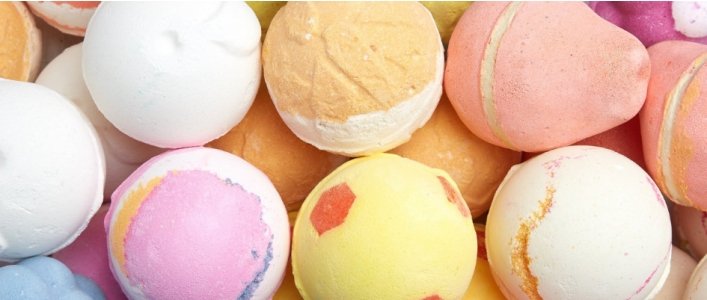 Let me tell you, I wait all year for this sale, and it's finally back! While LUSH Canada doesn't run a Boxing Day sale per se, their famous buy one, get one event is back – and it's better than ever.
Really, there's just one catch. This is by far their most popular sale of the year (and really one of the only sales they run). That means products are selling FAST, and there are actually only a few things left in stock online – and chances are LUSH will run out of those goodies before this week is over.

Most of the items included in the buy one, get one event are from the LUSH Christmas collection we told you about earlier this year. One of my absolute favourite LUSH products is actually still available. You can buy their Christingle Body Conditioner in a gift size (45 g) for just $4.95!
And, honestly, there are just a couple more things left in stock, but you can order yourself their orange- and cinnamon-scented Cinders Shower Gel for $9.95 per 100 ml. Trust me, this is exactly what you need if you want to keep the scent of mulled wine around for a few more weeks.
When you shop online at LUSH Canada, the total shipping and handling cost for your order is based on its total weight. Typically, if you order items that can fit in a smaller package (about 3 kg or less) ground shipping will take anywhere from two to eight business days to arrive and cost you $6.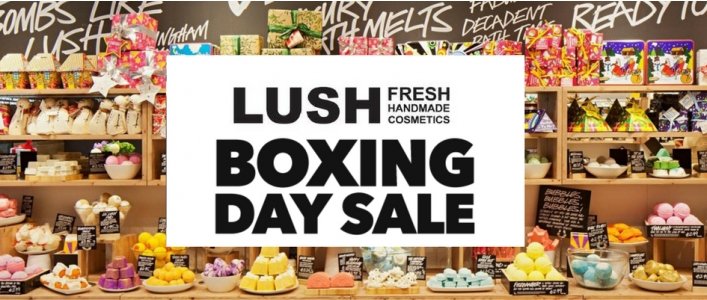 Lush'd Boxing Day Sale is one that I used to wait for every year: Lush's Buy One Get One Free sale! It is the ONLY sale that Lush Canada has annually. If you miss this sale, you are out of luck for an entire year.
I remember when this sale used to crash their servers because so many customers were trying to load their carts with goodies. Boxing Day is the perfect time of year for this sale as you get to enjoy all the amazing Christmas items they make only this time of year.
Here are our top picks from last year's sale:
Snowcake - This gorgeous creamy soap smells like marzipan, a beloved German confection that is popular around the holidays. With my husband, it is always popular as chocolate-coated marzipan is one of his favourite treats. A 100g bar retails for $7.95, but you can buy two for that price.
Drummers Drumming - I have never tried this bath bubble bar but it looks hilarious. The bar is in the shape of a drum with the two little bell poms for drumming away. This is a cute bath bar and a delightful scent: bergamot and strawberry. The bubble bar costs $9.95, so pick up two for that price.
First Snow - You can even buy wrapped bundles of Lush products and get another bundle for free. The First Snow bundle includes:
Reindeer Rock Soap
Baked Alaska Soap
Snow Fairy Sparkle Massage Bar
Snow Fairy Shower Gel
First Snow Dusting Powder
Snowman FUN
Bubble Gum Lip Scrup
The bundle is a bit pricey at $64.95, but you can buy two for that price during the Boxing Day sale.
Items sell out very quickly so purchase ASAP once the sale hits. You can mix and match items so you do not need two of the same thing. Essentially, every second product (in order of price) will be free in your cart.
If you are in need of a Lush Canada store, pop in to see what they have left in the sale. Shipping starts at $6 and you can see the shipping tier here as it is based on weight.