Home Hardware 2014 Boxing Day Flyer Now Live! (Now Through 3rd Jan 2015)
18 December 2014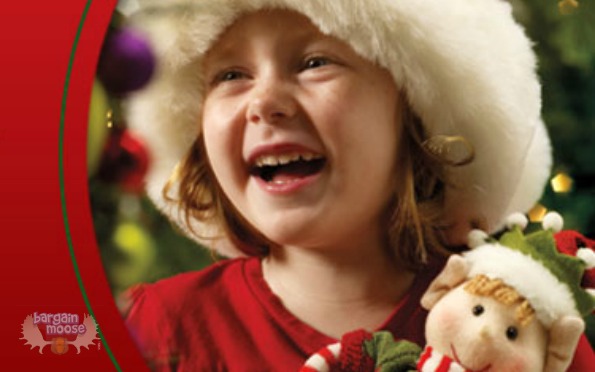 I don't know a town that doesn't have a Home Hardware. I live in a fairly small town and we have one here. It is our go-to store for anything for the home and in fact, I had to go in there the other day to buy toys for a toy drive as there are no other spots in town for that sort of thing.
Home Hardware has started their Boxing Day sales already and we've got the flyer for you.
Some items of note include:
DeWalt 12 volt Li-Ion 3/8" drill/driver kit was $184.99 and now only $99.97
24" snow pusher with a hardwood handle was $18.99, now $10.44
Ultrasonic personal humidifier was $29.99, now $14.97 - this would be great on your desk in the office
Benchmark Auto Lock locking plier set was $29.99, now $9.99
6 outlet power bar was $10.99, now $3.66 - use this to plug in all your new electronics - great for stocking stuffers!
I really need a kettle, so I'm going to head in and pick up the 1.4 litre whistling tea kettle, which was $14.99, now $11.24.
I also could use more step stools in this house as the kids seem to steal them for whatever mischievous purpose they need them for and I can never find one when I need it. Regularly $10.99 and on sale for $6.57.
They've also got a huge in-store clearance going on, with up to 54% off select items.
With cold and flu season here, you might want to check out the Sunbeam 1.2 gallon warm mist vapourizer. These work wonders for kids and babies who just can't sleep when sick. Regularly $22.99 and now $16.97, this is a good price for such a useful item.
Speaking of useful, it seems Home Hardware is a store of only practical items! You can save 54% on HDMI cables, which are great to stock up on, because these also seem to go missing without warning. Regularly $21.99 and on sale for only $9.97, that is one deal that you won't pass up.
Some of these items you can actually order online and pick up in-store when you see fit. Others, you'll just have to pop into the store sometime between now and January 3rd and hope your items are in stock and haven't sold out.
Here's the flyer!
[gallery columns="2" link="file" ids="200384,200385,200386,200387,200388,200389,200390,200391"]
(Expiry: 3rd January 2014)