Bluenotes Canada: 50% (& More) Off Everything
30 December 2009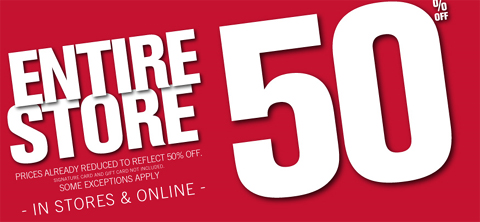 Time for some new clothing in the Boxing Week sales? If you don't want to leave the comfort of your home, you could always shop online at Bluenotes Canada. There is 50% discount off the entire store right now!
Remember to use the coupon code register10 or bluenotesfb for an extra 10% discount too! The prices you see are already discounted by 50%, so the extra 10% is just an added bonus.
Or, if you prefer to get all touchy feely and try the clothes on in-store, then head to your local branch, as the sale is in-store as well.