Extra 60% off Winter Sale @ Banana Republic Canada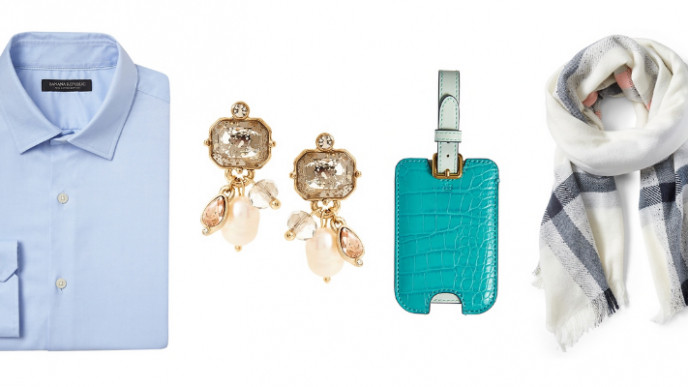 If you're anything like me, you're probably drained from all the festivities earlier this week and shopping yesterday. The good news? Banana Republic has their Boxing Day Sale on for the rest of the week!
This year's event is called the Winter Sale, and it runs until Jan. 3, 2019 at 11:59 PM PT. It means that existing sale styles are an extra 50% off – so you can pick up new sweaters, pants, jewellery and more at a fraction of what they would usually cost. This Pleated-Shoulder Shift Dress, for instance, is down to just $40 from the original $145. The extra 50% discount is applied when you check out.
But that's not all. Banana Republic is also running two more sales this month: the Men's Essentials Event (where you can score clothes for up to 50% off) and another on Women's Must-Have Styles (up to 40% off select items, including sweatshirts, denim, jumpsuits and blouses). Orders over $50 ship free.
Sign up for our newsletter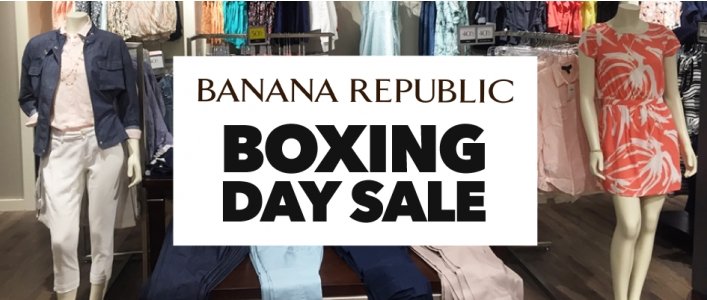 Banana Republic Boxing Day Sale 2017
I love the Banana Republic Boxing Day Sale and can't wait until it hits for 2017. I am looking forward to an extra 60% off sale items. You have to be quick with this sale because once it starts, all the best items sell out quick. Check back in soon because we will be updating the top deals right here as soon as they go live.
Click here to see what's on sale @ BananaRepublic.ca
It's a great time to get your office clothes essentials: pants, skirts, blazers, etc. For high quality clothes with a reasonable price tag, I would recommend this sale. Shipping is free on orders over $50 and returns are also free.
Here were our top picks for last year's Boxing Day Sale at Banana Republic Sale.
BR Monogram Blue Italian Wool Cotton Blend Suit Jacket was $550.00 and were reduced to $153.98
Skinny Corded Twill Dress Pants were $110.00 and were reduced to $30.78
Sloan-Fit Vented Pencil Skirt was $110.00 and were reduced to $27.97
Black Lightweight Wool One-Button Blazer was $240.00 and were reduced to $77.76
BR Monogram Gold Blazer was $240.00 and were reduced to $76.77
BR Monogram Flounced Cami was $85.00 and were reduced to $21.57
Cutaway Tux Tank was $110.00 and were reduced to $35.17
It's a great time to purchase something for the family with the Boxing Day deals going on at the three Gap sister brands: Gap, Banana Republic and Old Navy. You can also see even more coupon codes for Banana Republic in our BargainMoose Forum.