O'Reilly Coupon Code: Save Up To 60% On 7000+ Technical eBooks & Videos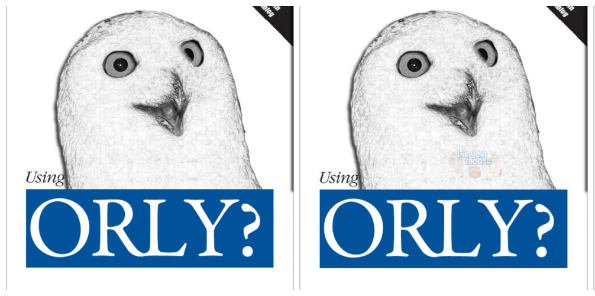 If your favourite technical books have to have drawings of animals on them, you need to check out this sale from O'Reilly.
Click here to learn @ Oreilly.com now
Coupon Code: B2S3
Discount: Up to 60% off
Expiry: 10th September 2013, 2:00AM
The deal is for 50% off over 7000 Technical eBooks and videos, but if you spend over $100 (that's not hard to do) you save 60%. Keep in mind that this expires at 2:00AM on the 10th so really, you should be getting these before the end of the day on the 9th.
I love O'Reilly books. Not just because of the great drawings of cute or weird animals on the front of them but for their content, too. O'Reilly media is made by nerds for nerds. Without even looking at their content (which is top notch), they offer everything DRM-Free. You can access their videos and eBooks in multiple formats for life, and they sync with Dropbox. You also get any updates for free. Once you buy this stuff it's yours forever.
Like I said, there are over 7000 eBooks and videos, and when you start getting into them all, well, the selection is absolutely staggering. You can learn almost any technical skill with them. If you want to learn how to program in C++, it's there. Riding the new wave and want to develop for Android or iOS? Learn it with O'Reillly. Don't want to program? Learn to administer a network. They have tons of geeky goodness for everyone.
You can get more deals on our O'Reilly Coupon Code Page.