More Magazine: 1 Year Sub For Only $13.98 (Visa)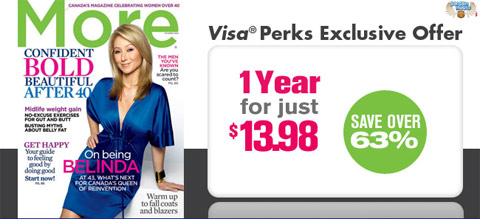 Does anyone here read More magazine? They have a special offer available if you want to pay for a year's subscription with your Visa card - it's only $13.98.
They say that this is a 63% saving on the cover price. I am not sure of the cover price as I don't read More Magazine myself, and I cannot seem to find the regular cost online. I noticed that on the normal subscription page, the subscription cost is $20 for a year, so I think the $13.98 offer is very good!
(Ends 31st January 2012)