Harlequin Canada Coupon: 40% Off Site Wide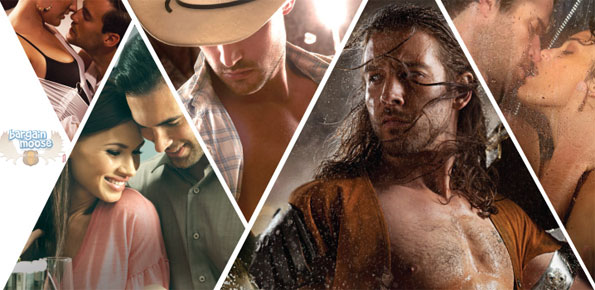 Go ahead and judge books by their covers at Harlequin because that is probably one of the only ways to truly find your next read! There's no denying that you can, of course, read the description, but that isn't nearly as fun. Just in time for Valentine's Day, Harlequin has released an incredible promotion for 40% off all of its books, but hurry because this amazing offer won't last long!
Click here to shop for books @ Harlequin.com now
Coupon Code: SWNB214
Discount: 40% off
Expiry: 17th February 2014
Whether you're celebrating Valentine's Day or Single's Awareness Day makes absolutely zero difference because Harlequin's wide selection of books and short stories can be enjoyed under any relationship status!
If you need any inspiration as to what to read, then be sure to have a look at Harlequin's Valentine's Day Central page, where you can pick between categories such as Sexy Heroes, An Affair to Remember Sale or a couple of others.
On top of its wide and renown array of romance books, Harlequin also offers a variety of non-fiction books such as cooking, food and wine, crafts and hobbies, family and parenting and many others. So be sure to check those out as well for a chance to save.
Even better is that this coupon code is also valid on all eBooks... in case you would prefer to read your book in private without anyone peering over at the cover.
For more Harlequin coupons, don't forget to check out our forums and if you have any suggestions for particularly great Harlequin titles, then make sure to share them in the comments section!